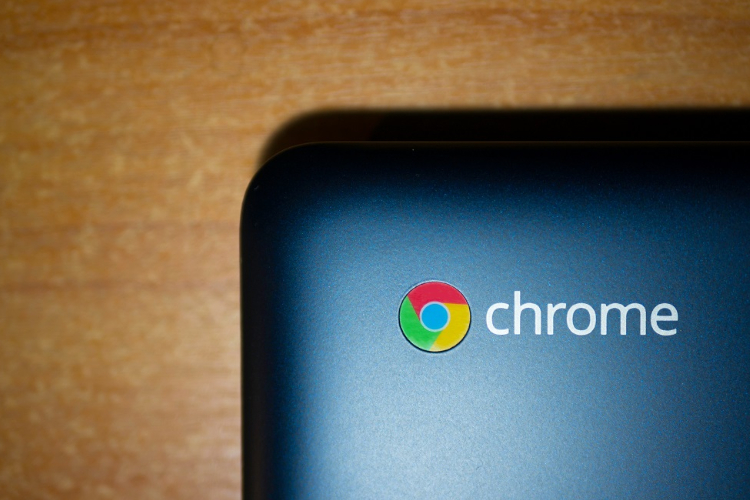 Chromebook is not known for gaming and rightly so. However, things are changing quite rapidly as Google is bringing millions of Android apps on Chrome OS with mouse and keyboard compatibility. So, if you want to know the current state of gaming on Chromebook, you have come to the right place. In this article, I bring you the 20 best Chromebook games that you should definitely play in 2020. Along with that, I have also tried to provide an overview of how gaming is improving on Chromebooks. Now having said all of that, let's begin the article.
Best Chromebook Games in 2020
Before we start, let me state that the article is divided into five sections including Google Stadia, Android Games, Web Games, Arcade Games, and finally Linux Games. I would recommend you to start from the beginning, but if you are already aware of certain games then you can skip them. Anyway moving on, let's start with Google Stadia first.
If you want to play desktop-class games on your Chromebook — similar to Windows PC — then consider subscribing to Google Stadia. Stadia is a new-age game-streaming platform that allows you to play graphics-intensive and AAA title games on your Chromebook without requiring top-notch hardware. You can play desktop games like Tomb Raider, Mortal Kombat, Destiny 2, etc on a decently powered Chromebook. It uses Google's powerful servers on the cloud to run high-end games and in turn, streams the gameplay on your Chromebook with minimum latency.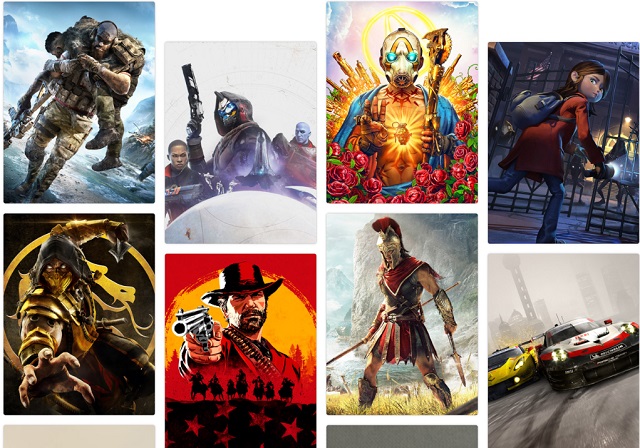 Google claims that all you need is a high-speed internet connection and you will get the best experience, supposedly 4K HDR at 60FPS gameplay. I have done a deep dive about Google Stadia in a separate article so check that out for a better understanding of this new gaming platform. The bottom line is that if you want to play desktop-level games on your Chromebook, there is no other way than Stadia since Chrome OS does not have support for native apps.
Check Out Google Stadia (Starts at $10 per month)
Most of the Chromebooks ship with Play Store support so you can easily install thousands of Android games and apps on your Chromebook. In case, you can't find Play Store on your Chromebook, go to Settings -> Apps and turn on Google Play Store. Apart from that, most of the Android games mentioned in this section are compatible with WASD key mapping and also have mouse support. Not to mention, few of the games are also compatible with touch-screen controls. So with all that said, let's go ahead and check out the best Android games for Chromebooks.
1. Alto's Odyssey
Alto's Odyssey is a sandboarding game from the makers of Alto's Adventure. Just like before, the game is about an endless journey to discover the secrets of an unexplored desert. The longer you play the game, the more interesting it becomes. It features breathtaking visuals and phenomenal background music. Along the way, you will find many obstacles that will pose a strident challenge to your sandboarding skills. All I can say is, just play this game on your Chromebook –preferably in Tablet or Tent mode and you will be in for an immersive experience.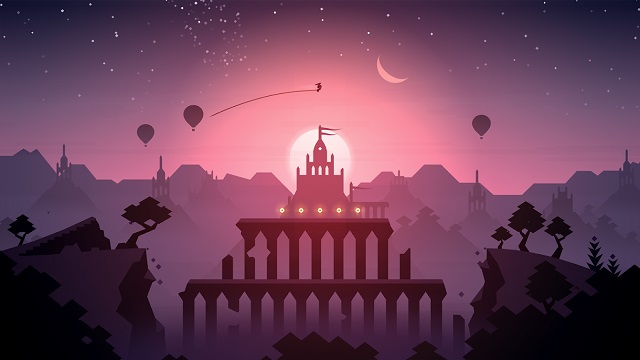 Install: Alto's Odyssey (Free, Offers in-app purchases)
2. Asphalt 9: Legends
If you are looking to play a street racing game on your Chromebook, there is no better game than Asphalt 9: Legends. What makes this game even more compelling is that the touch controls are optimized especially for Chromebooks. So, you will get a much better experience without any input lag. And besides that, you can play this game in full-screen mode with amazing visuals and graphics rendering. So, just get ready with your gear and take on the street for a fearless racing on your Chromebook.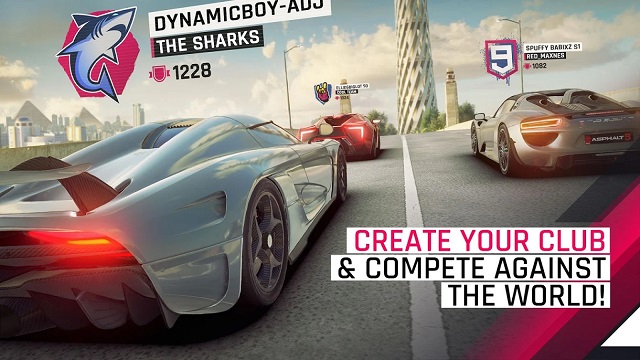 Install: Asphalt 9: Legends (Free, Offers in-app purchases)
3. PUBG Mobile
PUBG Mobile does not need any introduction, but if you don't know, it's a multiplayer battle royale game where the last man standing wins the deathmatch. The game is quite intense and visually stunning. But how does it perform on a Chromebook? Well, we tested it on our HP Chromebook x360 (8th Gen i5) and it ran fairly well. The game detected "Balanced – Medium" as the default graphics quality, but we stretched it to "HD – High" and still, it performed quite well. Sure, at times, the graphics were a bit choppy and we had to tweak a few sensitivity settings, but overall, on this machine, it was quite good and playable. However, if your Chromebook is not that powerful then I would recommend installing PUBG Mobile Lite. It's equally good and offers a good desktop experience with mouse, touch-screen and WASD controls.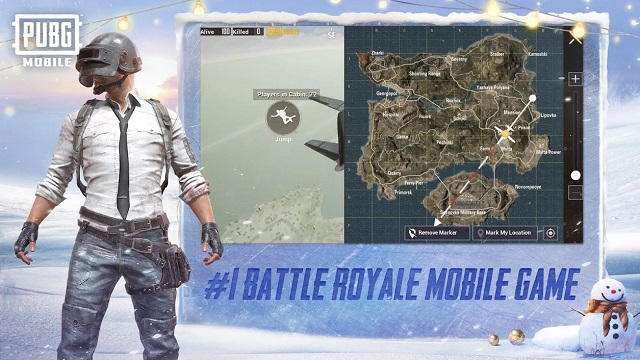 Install: PUBG Mobile (Free, Offers in-app purchases)
Install: PUBG Mobile Lite (Free, Offers in-app purchases)
4. Fallout Shelter
Fallout Shelter is one of a kind game that is available on Chromebook through the Play Store. It's a survival game where you are made the protector of a super-secret underground Vault. You have to protect the Vault from the devils of Wasteland and also keep your dweller happy along the way. One of the most important aspects of the game is to balance the resources such as food, water, and power among the dwellers. The moment you lose that balance, you are at peril and can be attacked at any moment. The game is quite mysterious and I love the plot. If you like this kind of survival game, Fallout Shelter will not disappoint you for sure.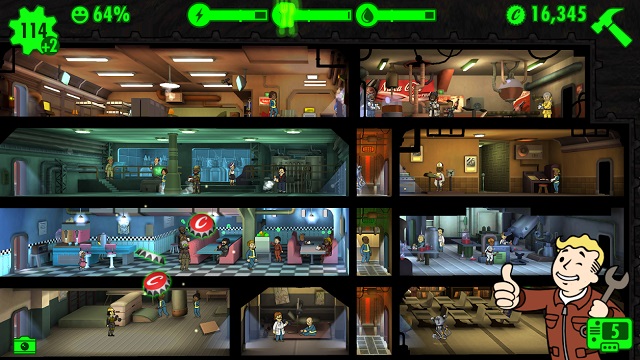 Install: Fallout Shelter (Free, Offers in-app purchases)
5. Baldur's Gate II
Baldur's Gate is counted among the best RPG (role-playing game) games out there. And with the Baldur's Gate II, they have brought an exceptional storyline that is filled with magic, wizard, and monsters. The story is a tale of dungeons and dragons where you have to re-invent yourself and get what you rightfully deserve. You can further create your characters, customize them with sword, magic and superpower ability. Simply put, if you like RPG games and particularly the ones which are set in ancient times, Baldur's Gate II is a must-try game on your Chromebook.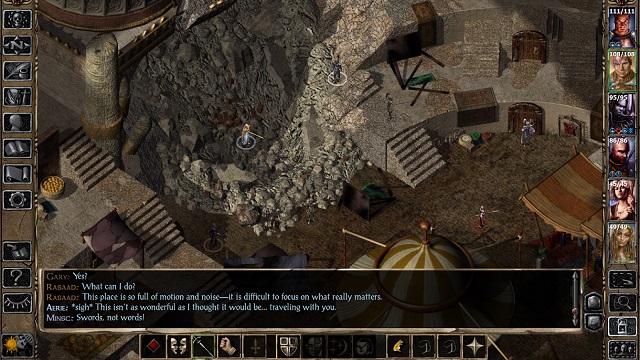 Install: Baldur's Gate II ($2.99)
6. Roblox
Since Minecraft is not available on Chromebook, you can play Roblox in its place. Similar to Minecraft, it lets you create, play, imagine and be anything that you want to be. Roblox is truly a game that lets you shape your own virtual world. And not only that, but you can also face challenges from your rivals and opponents to make it even more exciting. There are already millions of immersive worlds to explore on Roblox in which you can take a role and fight against the opponents. Simply put, if you love Sandbox games like Minecraft, Roblox is a great alternative on Chromebook that you should try.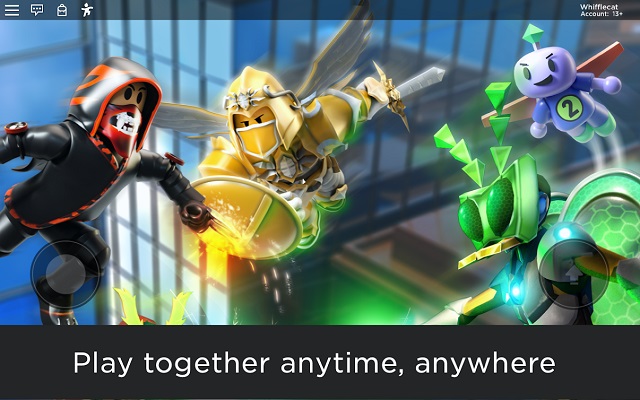 Install: Roblox (Free, Offers in-app purchases)
7. Shadow Fight 3
If you like games that have exceptional fistfights then Shadow Fight 3 is a raging game that you must play on your Chromebook. It's based on an epic war where you have to protect the dynasty from the mighty force that is protected by the Gates of Shadows. In this game, you can choose to become both a Hero or the Legion by wielding your craft and weapons after every challenging task. You can unlock special abilities and armors as the game progresses. To put it straight, if you like games that have developing plots and mysterious superpower then Shadow Fights 3 is one of the best games out there.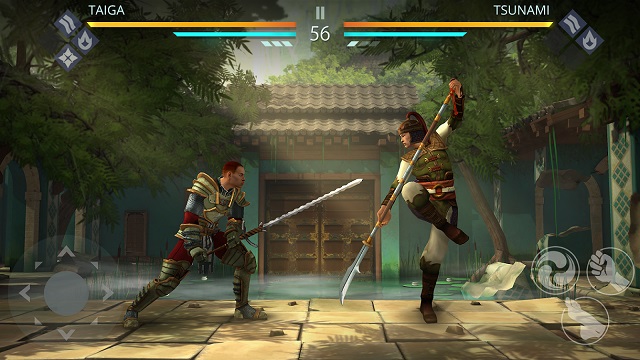 Install: Shadow Fight 3 (Free, Offers in-app purchases)
8. Mekorama
Mekorama is a wildly popular puzzle game that has been available on Android smartphones, but now the game has made its way to Chromebooks thanks to the Play Store support. It's a puzzle game that keeps on expanding through the user-created miniature. All you have to do is help a tiny robot reach its home through the maze of a puzzling mechanical building. There are a total of 50 puzzles and all of them are going to test your creativity and thoughtfulness. As for the playback, it runs great on Chromebook in full-screen mode with mouse control. If you love puzzles, you are going to love this game to no end.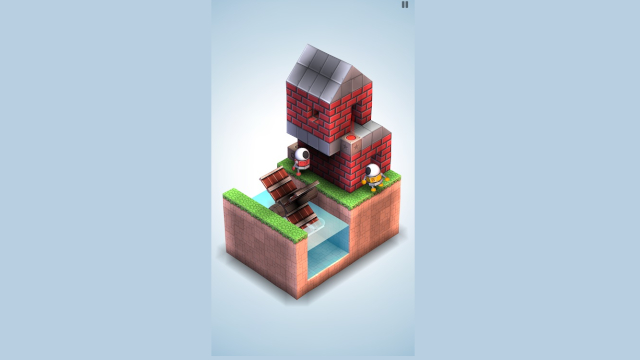 Install: Mekorama (Free, Offers in-app purchases)
9. Rick and Morty: Pocket Mortys
If you are a Pokemon fan then this game is for you. It's based on many characters of Rick and Morty in which you can train as many as 200 characters and make them fight against each other. You can also create your own universe where you can catch Mortys and Ricks in the jungle to gain more points. As you level up in the game, you get armors and protection which can help you defeat characters from other popular shows like Bird Person. Simply put, the game is quite fun and light. If you are in a mood to entertain yourself then Pocket Mortys is a great game available on your Chromebook.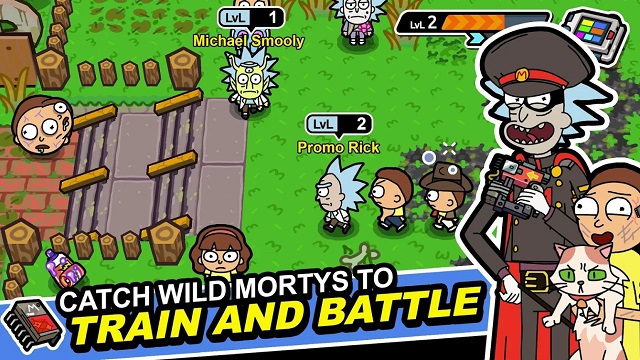 Install: Rick and Morty: Pocket Mortys (Free, Offers in-app purchases)
10. Riptide GP: Renegade
Riptide GP: Renegade is an amazing game where you have to race in the water-filled street with dexterity and great maneuver. In this game, you ride a hydro jet and race against a ton of vehicles and characters. It's very much like the MotoGP game from yesteryear days, but more challenging and packed with awesome action. There are two modes: one where you play as a single player in a championship and another is a multi-player online race. And the best part is that the game supports WASD keys which makes it my favorite racing game on Chromebook.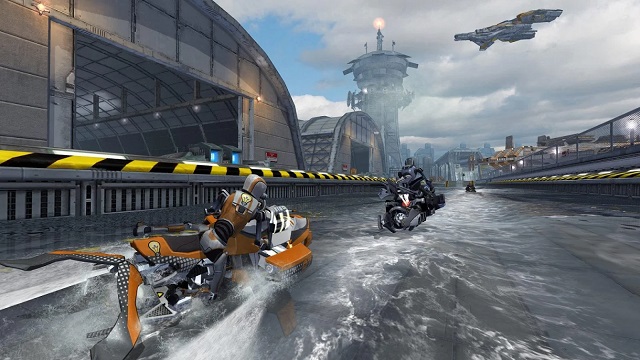 Install: Riptide GP: Renegade ($2.99)
11. Terraria
Terraria is another sandbox game like Minecraft and Roblox where you have to find water, food, and resources to keep yourself alive. Thankfully, it's available on the Play Store and you can easily install it on your Chromebook. Coming to the game, here you start with a bunch of armors like pickaxe and sword which help you find resources as well as defend yourself against zombies and flying eyes. But do keep in mind, the gameplay has a linear progression so it might not be that immersive. Still, it's a great survival game and you can play it on any Chromebook irrespective of the horsepower.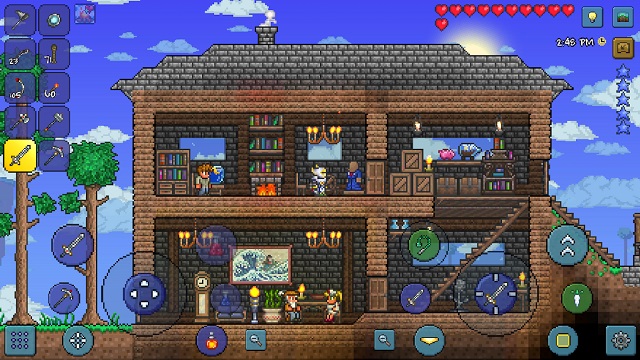 If you don't want to pay for individual games, you can get Play Pass from Google. It is a gaming subscription service that allows you to access more than 300 paid games for a fee of $4.99 per month. Having said that, the service has not been rolled out globally, so if it's not available in your region, you can follow our guide to access Play Pass in your country.
Install: Terraria ($4.99)
12. Sonic the Hedgehog™ Classic
Who doesn't remember Sonic the Hedgehog game from SEGA? Well, the great news is that the game has been released on the Play Store and you can install on your Chromebook too. As we all know, the game is about Sonic, a blue hedgehog who fights against the evil Doctor Eggman, a mad scientist. The game has been optimized for touch-screen devices so you can race it on tablet or tent mode at lightning speed. Sonic the Hedgehog comes with all the classic actions like run and spin through loop-de-loops. Simply put, the game is a treasure trove and if you have been a fan of SEGA classics, you can't afford to miss this game on your Chromebook.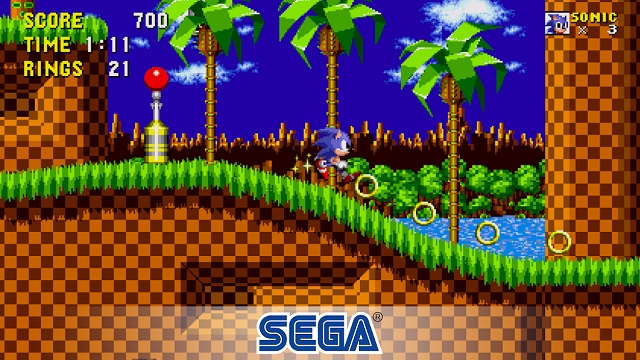 Install: Sonic the Hedgehog™ Classic (Free, Offers in-app purchases)
13. Xenowerk
Xenowerk is a game about an underground science lab where you have to battle against the lethal mutants. There are a total of 70 levels and each one is equally challenging. The game is designed in such a way that it replicates real-life challenges in the face of extreme crisis. You only have a torchlight in a dimly lit lab and have to make your way to the firepower, but as you move, the mutants attack you from all directions. The game becomes even more interesting while playing on a larger screen. So, Xenowerk is also a survival game but with a good dodge of science.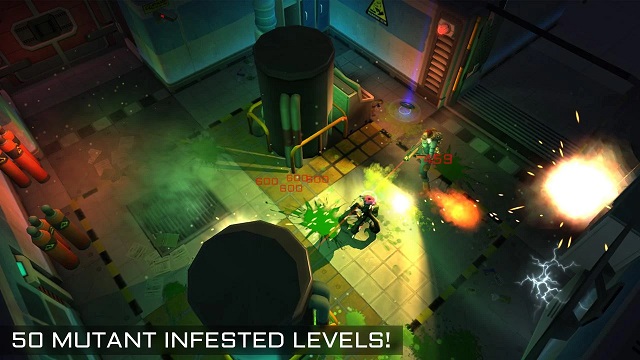 Install: Xenowerk (Free, Offers in-app purchases)
14. Line Rider
If you are interested in physics and mechanics then Line Rider is the perfect game to try on your Chromebook. It's very similar to the Free Rider game, but here you can create your own path and trajectory. You can move through the sledder to ride on the track and based on your speed, torque, and other attributes, Line Rider lands you on the track. The challenge is to be more accurate in your calculation and land on the track without any injury. It's like a physics simulation game and a very good one at that. So, as I said, if you want to visualize physics in a fun game then play Line Rider on your Chromebook.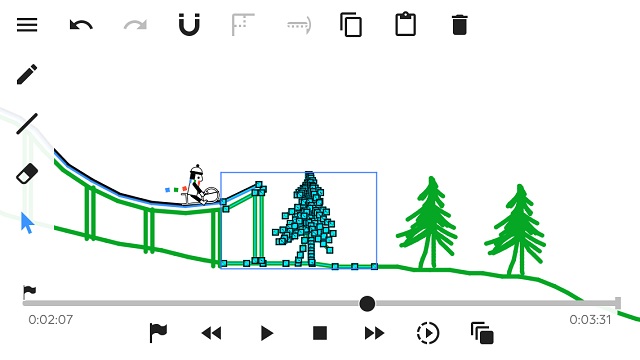 Install: Line Rider ($2.99)
15. Dream League Soccer
Since FIFA is not available on Chromebook, you can play Dream League Soccer as an alternative. It's equally good and has a similar style of gameplay where you can create your dream team and fight against the opponents. Other than that, there are lots of customization features ranging from the stadium to the player's look. Talking about the performance, the game runs perfectly fine in the landscape mode, but you don't get the 60FPS mode which is available on Android smartphones. Nevertheless, Dream League Soccer is a remarkably good game and it's playable on Chromebooks with mouse and WASD key support.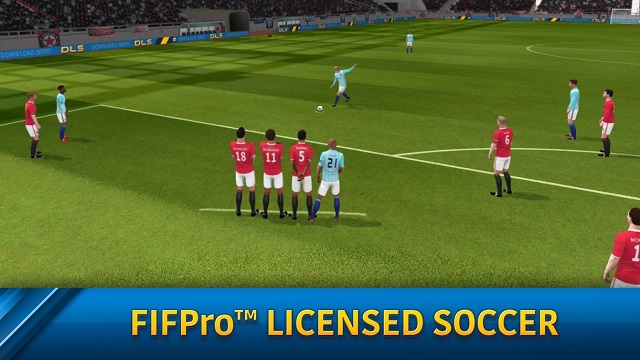 Install: Dream League Soccer (Free, Offers in-app purchases)
16. Agar.io
Agar.io is one of the most popular web games available on Chromebooks and can be played on any inexpensive machine. If you don't know, Agar.io has invented a new kind of gaming genre which is also called IO games. It allows you to play with multiple players across the web where you have to save your cell from being eaten by another bigger cell. Along the way, you will have to gain more mass otherwise smaller cells would engulf you inside. It sounds quite basic, but believe me, it's an addictive game and you are going to love this new genre. In fact, there are many alternatives to Agar.io which follow the same gaming philosophy but have slightly different gameplay. So, if you want to play web games, do check out Agar.io on your Chromebook.
Play Agar.io (Free)
17. Arcane Legends
Arcane Legends is a massively multiplayer online game (MMORPG) where you can pick a role and build your character in the fantasy world. The game starts in a deserted land where you have to survive anyhow. In your way, you will have to battle against other online gamers and keep on moving to get more points and badges. The great part is that this graphics-intensive game is available on the web and you can play it right in your browser. So, if you want to play a deathmatch game on your Chromebook, Arcane Legends is among the best.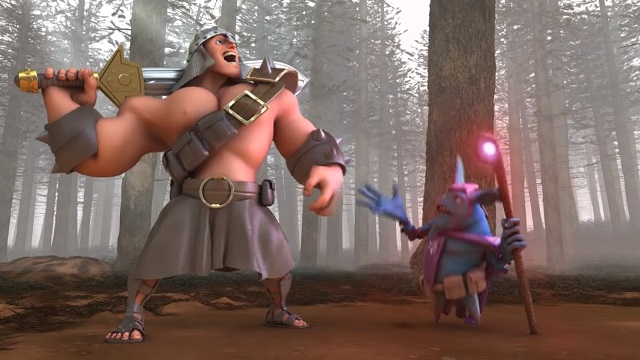 Play Arcane Legends (Free)
18. Faster than Light (FTL)
Faster than Light is an award-winning game that is available on Windows PC and iPad, but not on Android. However, you can play Faster than Light game using the Humble web player. It runs on Chrome and you get all the advanced action packs and features just like the PC version. Talking about the game, it's pretty simple where you have to save your crew members who are on their journey to the cosmos. As the game progresses, it gets quite intense and I love it. So, if you want to play the popular FTL game on your Chromebook, the Humble Web Player is the best option.
Play Faster than Light ($9.99)
19. Interland
If you want an adventurous game for your kid to play then Interland is a solid game you should try on your Chromebook. The game has been created by Google and it packs many multiple-choice questions about internet safety and privacy. Interland is a visual treat for kids as the game has great graphics, transition effects, and animation. Not to mention, the kid also learns about various things about the internet and computers along the way. So, just go ahead and check out Interland on your Chromebook. Your kids are definitely going to love this interactive game.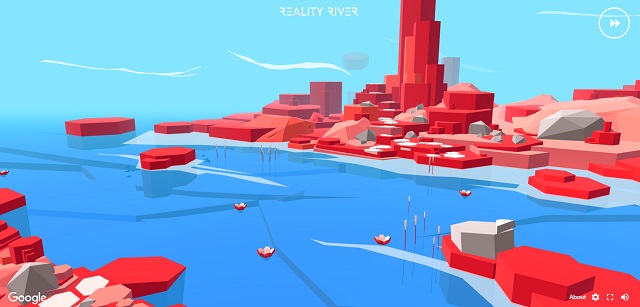 Play Interland (Free)
20. MAME4droid
No matter what, Arcade games remain a huge rage among old gamers. Many developers have gone to lengths to bring the yesteryear games on iPhone, iPad and Windows computers in one way or the other. Thankfully, Android has massive developer support and as a result, it's now available on Chromebooks too. You just have to download the MAME4droid app from the Play Store and you can play hundreds of Arcade games without any issue. If you are wondering how does it work, well MAME4droid is basically an emulator which packs more than 800 ROMs. To give you an overview, the app includes popular games like Donkey Kong, Pacman, Elevator Action, Centipede and more. So, if you love playing Arcade games, this is the best way you can enjoy them on your Chromebook.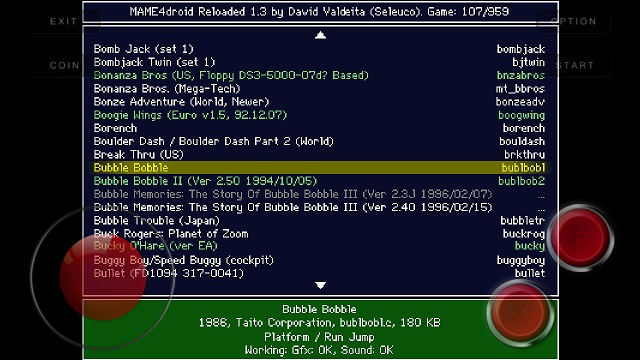 Install: MAME4droid (Free)
With the introduction of Linux, many people were hoping that they will be able to install desktop-level games on Chromebook using the Linux system. However, it's not working as of right now. We tried installing Minecraft, but the process was pretty complex and the performance was not on expected lines. Other than that, you can successfully install Steam through Linux on Chromebook, but again the games were unable to run properly. The primary reason is that Google has still not added support for hardware acceleration and sound on the Linux system. Since the project is still in beta, we will have to wait longer to play Linux games on Chromebook. As and when that happens, we will definitely bring a detailed guide for you. Until then, you can enjoy gaming on your Chromebook through Stadia, Android and web apps.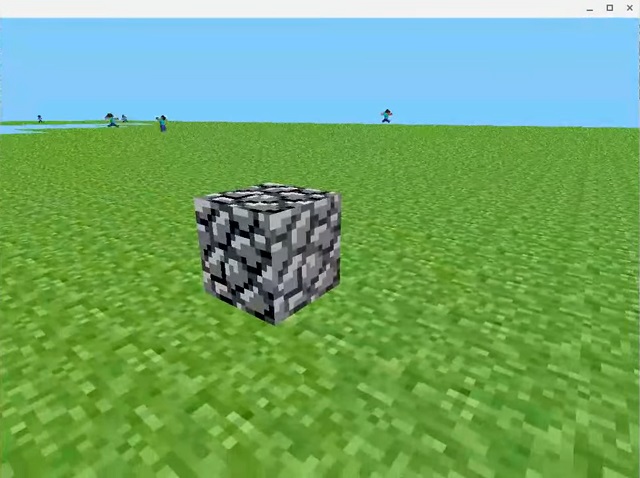 Bonus Chromebook Game: T-Rex Run
Don't we love the dinosaur game when the internet is not available? Well, you don't need to cut off your internet just to play this game. Chrome OS has a hidden address from where you can access this game even when you are online. Here is what you have to do it. Open Chrome and paste this command chrome://dino/ in the address bar and hit enter. Now, just press enter and there you have it. The dinosaur is running! Enjoy.
The Best Chromebook Games Ranked for You
So that was our list of 20 best Chromebook games that you should definitely play on your computer. I have tried to include all kinds of games right from Android apps to graphics-intensive games that are available on Chrome OS right now. Apart from that, I have also mentioned Stadia in the very beginning so that you can taste the potential of cloud gaming on your Chromebook. Anyway, that is all from us. If I missed to include your favorite game in the list, do comment down below and let us know.

from Beebom https://ift.tt/2DKmBwT